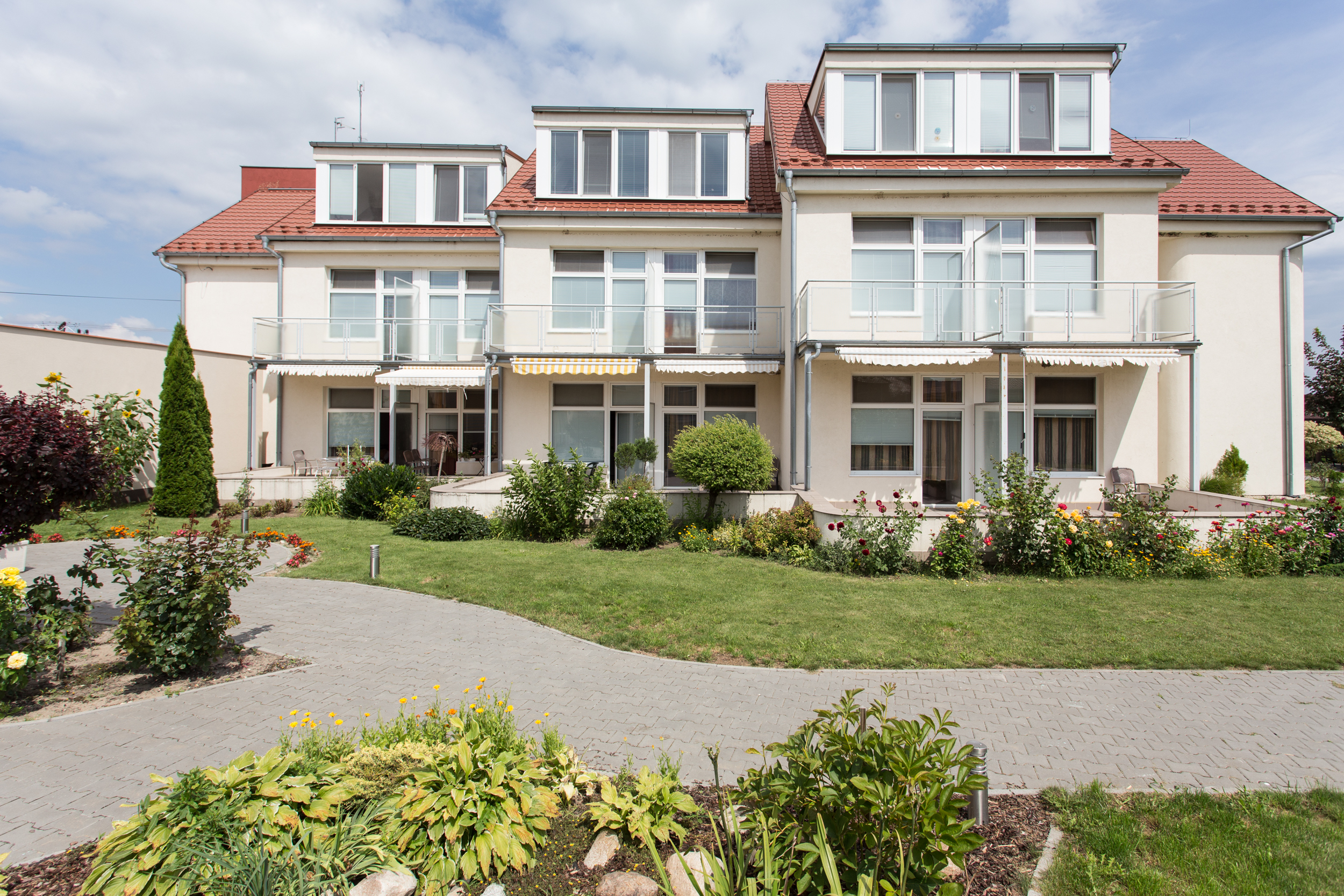 - Seniorville Jablonové -
Seniorville Jablonové in Bratislava is a social service facility, located in the pleasant surroundings of the Small Carpathians in the village Jablonové (Malacky district), which is only 20 minutes by car from Bratislava. Seniorville Jablonové is an established nursing home and operates under the proven processes and approaches based on several years of experience.
In Seniorville Jablonove we provide comprehensive services since 2006. We offer our services in a generously designed barrier-free building with a family atmosphere. Each room (single, double a 3 beds available) are homelike furnished and fully equipped with private bathroom and hospital information system for alerting staff. In the facility complex is dining room with its own kitchen, a workshop for interest activities and therapy, chapel to worship, multifunctional sociable room with library, outdoor terrace with seating and a large garden with gazebo.
Indoor and outdoor spaces are 24-hour under CCTV.